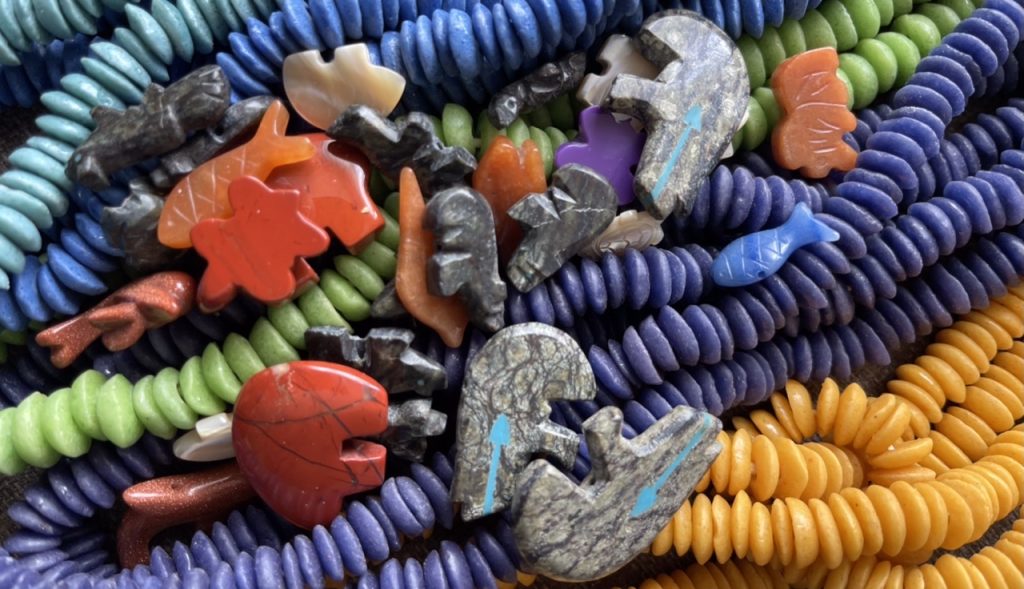 Fetishes are believed to hold magical powers and protect the owner or craftsmen from various problems of mind or body.
Some believe that their mystical powers can even protect against problems of the universe. .
Buffalo
Represents prophesy and fulfillment of powers. Buffalo also represents a steadfast endurance to rise above one's weaknesses
Dolphin
The spirit of trust and friendship. He is very loyal.
Eagle
Represents vision and higher truths.
Fish
Represents the ability to hide one's emotions. Fish is a purifier
Hummingbird
A messenger and represents the ability to stop time. He also represents joy and beauty.
Owl
The protector of the home. He represents wisdom and truth and has the ability to see what others cannot.
Rabbit
Represents gentleness, charm, and awareness of others.
Snake
Represents primitive energy and helps us connect with greater powers
Turtle
A symbol of Mother Earth. He represents self-reliance, tenacity, and longevity.
Wolf
Represents loyalty and family values